Made in Witzerland - A guide to Swiss humour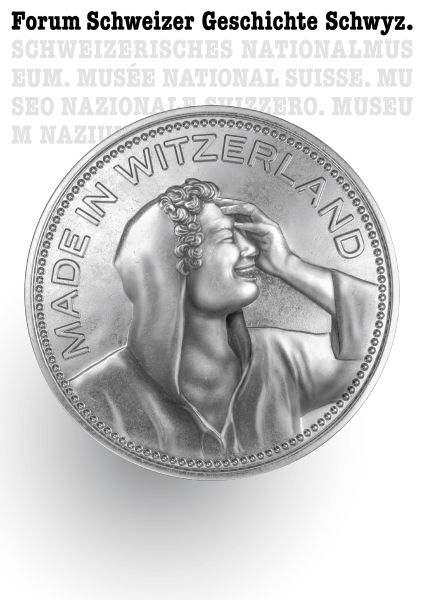 Information
Wit and humour come in many shapes and forms. Jokes can be fierce, political, nasty, harmless, daring and even dirty at times. They are commonplace, but rarely banal.

So, what do the Swiss find funny? And what do others find funny about us? These are just two of the questions the exhibition «Made in Witzerland. A guide to Swiss humour» at the Forum of Swiss History Schwyz seeks answers to. The show is all about humour, wit, and satire: a multimedia compilation of humorous views of Switzerland. From 19th century caricatures to modern cartoons, from selected clips from the history of film and television, to witty, tongue-in-cheek art objects – from example by Fischli Weiss.

For the upcoming exhibition, the Forum of Swiss History Schwyz together with the editorial staff of the Nebelspalter invites renowned cartoonists to share with us their view on «typical Switzerland».
Further information
08.12.2020: 10:00–17:00

23.12.2020: 10:00–17:00

24.12.2020: 10:00–14.00

25.12.2020: ganzer Tag geschlossen

26.12.2020: 10:00–17:00

30.12.2020: 10:00–17:00

31.12.2020: 10:00–14:00

01.01.2021: ganzer Tag geschlossen

02.01.2021: 10:00–17:00

06.01.2021: 10:00–17:00
Show more »
Getting there